Welcome to We Wan Chu Cottages Online

Office Open Daily 7:30 A.M. - 5:30 P.M. until we close for the Winter on October 26th.

Property & Office Closed from October 26th until we Open again April 23rd, 2016.
We will be returning phone calls or messages almost daiy through the Winter.
2016 Cottage Availabilities to Date:
We are the Number One: The 20 Best Small Towns to Visit in 2014
Office phone hours are Daily beginning at 7:30 A.M.
If you call and get the answering machine, please leave a message and
we will call you back as soon as we can.
Please use our navigation bar across the top of this page to navigate our site with 2015 Cottage availabilities and rates.

If you have any questions, please feel free to contact us at: 716-789-3383.
We hope you enjoy your visit today!
E-mail: wewanchu@wewanchu.com


Air Conditioning in all Cottages & Country Chalets... Visit our We Wan Chu Brochure Page!
Chautauqua Lake 10 Day Weather
Milt The Talking Musky Aids Autism Speaks in Honor of April Autism Awareness Month

We Wan Chu's Indoor Saltwater Pool (21 ' x 75') & Saltwater Spa.




Job Opportunities at We Wan Chu
If you call and get the answering machine please leave a message and we will call you back as soon as possible (same day or the next day). Cottage availabilities through October 25th (we close from October 26th until April 23rd, 2016) are here... & We Thank You All very much for taking a look at We Wan Chu...
Be it for a Weekend in the Spring or Fall in 2016 or typically by the Week or a Minimum Three Night rental during the Summer time, We Wan Chu Cottages is a Great place to enjoy a Vacation. Chautauqua County Visitor's Bureau has almost all of these positive Attractions, Shopping and Eating experiences and the most up to date Calendar of Events for the County are at TourChautauqua.com
Chautauqua Lake is one of if not the "Cleanest Freshwater Lake in New York State.." To be able to come and boat or rent a Boat and a Cottage to Vacation or Fish from and keep and Eat the Fish You Catch is Priceless... And there is a bunch of other things to do if You are not into fishing. The Chautauqua Gorge is one of the coolest hiking days one could ever want to experience, right here in Chautauqua County.... We Wan Chu..

We are sorry but No pets are allowed.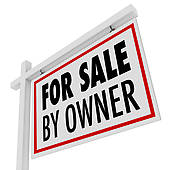 View Current Properties For Sale!

Top 10 Reasons why you and your family and friends should choose We Wan Chu Cottages and Chautauqua Lake, New York USA



| | | | |
| --- | --- | --- | --- |
| | | | BlogTalkRadio Show with Peter from We Wan Chu Cottages talking about Chautauqua Lake Fishing and Tourism, Ice Castles, Milt the Talking Musky, the iKidsFishing TV Show, and Bigfoot. |